Our Mission
To enhance our clients' natural beauty while having fun!
Staff Bios
Douglas Kelly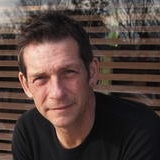 The mission statement says it all for me: "To enhance our clients' natural beauty while having fun!"
After cutting hair for 40 years, I have developed a unique style of cutting hair dry instead of wet. Because of using this dry cutting technique, I have become an expert with curly hair. First-time clients receive an hour appointment for their consultation and cut.
While I prefer to focus exclusively on cutting, I work hand in hand with the staff on clients who wish to color. For optimum results please show up with hair clean and down, not pulled back, no hat hair either please.
Personally I am a proud community advocate. Along with others, we have planted over 180 trees and worked to create a lovely downtown setting. Currently, I serve on The Haddon Township Business Improvement district advisory board. My latest endeavor is working as the manager of the Westmont Farmers market.
Ruth Hosier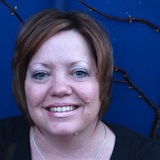 The Bob, the Shag and the Pixie are just a few of the haircuts that i have performed, through the 25 plus years of my career.
It's been exciting learning new edgy ways to recreate these classics, as they are forever in demand.
I have continued my education locally as well as several courses in NY with Redken Fitfh Ave. and with the Goldwell Hair Color Academy in Md. Pairing hair color with haircuts is my specialty. I love the challenge of a complete hair makeover, whether it's a full head of highlights/color, to partials and peek-a-boo pieces. There is an accent for your haircut!
When I'm not working, I enjoy some competitive bowling with my husband, working on crafts and playing with my boxer mix Lily. It's an honor to work in a salon of professionals that has fun servicing every generation, both male and female alike. Should I see you in my chair, it will be my pleasure to share my hair expertise with you!
Ashleigh McHenry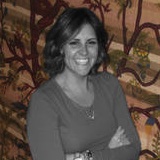 Ashleigh's keen understanding of what a client wants translates into crafting a style that is perfectly suited for one's facial structure, but also compatible with their lifestyle as well. Her high energy and down to earth style makes her able to satisfy a wide range of clients . She likes traveling, good conversation, and someone who is just as excited about getting their haircut as much as she is doing it. Her job is not only reenergizing but keeps her focused on what's important. She believes "beauty isn't worth thinking about; what's important is your mind. You don't want a fifty-dollar haircut on a fifty-cent head."
Julie Joy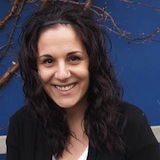 "My great grandfather was a barber so I guess you can say it's in my blood" Working locally for the past 7 years, Julie has developed quite a loyal following. Combining her love of art with her skills as a stylist, Julie uses hair as her canvas creating one of a kind styles. Accentuating the hairs movement with thoughtfully placed hilights and colors, while revealing underlying tones that compliment her clients skin tones.
Andrea Siciliano-Trusty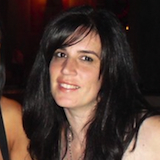 Hairstyling started as a passion in High School for Andrea and has continued for the past 32 years. After graduating from Gordon Phillips in 1989, she has continued her education with several classes for different color lines, hair cutting, special styling, product knowledge and workshops at The Redken Exchange in NYC. Andrea also enjoys doing relaxers and extensions. "Nothing is more rewarding than seeing my clients expression after the service is done. They feel so much better about themselves and it shows."
Amy Bartholomew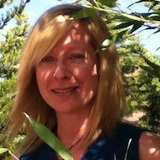 "I love being part of a creative industry and enjoy art in all of it's many expressions."
I like to think of collaboration as the most important part of working with clients. I believe that communication is key and listening to descriptions about hair design is just the start. Today's client are savvy and informed. They want to exchange ideas and share input about their hair. We develop a plan together during the consultation. I want clients to love their hair when they leave, but most importantly between appointments as well.
I like to design shapes and color that give strong support to a desired look and then customize those designs with detailing for each individual. During my 25 years in the business I have worked as a stylist, educator, and manager. I like to share my skills and experience with clients, guiding them through at-home maintenance tips.
My favorite part of the salon experience is being in a stimulating environment and connecting with a unique variety of people every day.
David Berry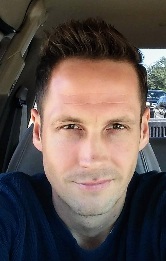 My name is David. I studied at Rizzieri Aveda Institute for Cosmetology in Voorhees, NJ. The love for the craft of haircutting has quickly become my passion. I can even be spotted at the gym watching hair tutorials on the treadmill. I'm constantly investing in furthering my education and have taken countless courses in order to do so.
It's always been my belief that everything you put your hands to is important. It's an expression of who you are and a measure of what you value most. Your personal signature is everything, so I make every effort to pay attention to every detail.
My technique is a blend of Sassoon-based precision cutting, free-form dry cutting, and modern day barbering. I'm a big believer in having both structure and free-form in the design of every haircut along with suitability customized to the individual. You have to build the proper foundation first, then you decorate the house.
As a stylist, I also believe listening is the main ingredient to a successful experience. My job is to not only encourage you and move you towards your goal, but to also meet you where you're at. I will work hand-in-hand with you to get you to your desired end result. Looking forward to seeing you in my chair.
I take both male and female clients.